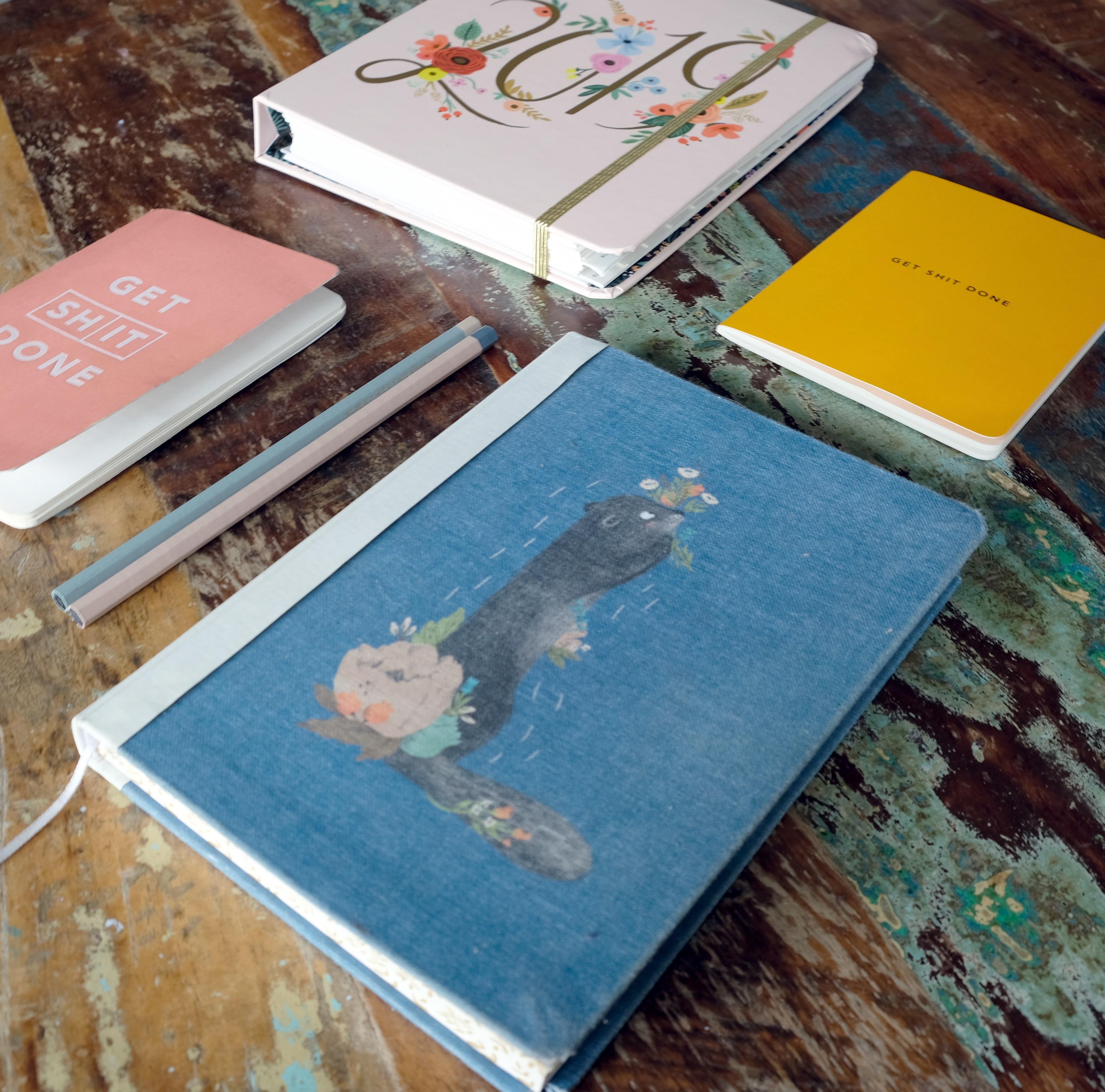 We're into the fourth week of January already. It's been almost a whole month since Christmas. How has that happened?!
Now I'll be honest. I usually hate January. And February. I'm really not a fan of the winter months. I love summer, and every year I spend most of August dreading the change of seasons. I hate the cold. I hate the lack of sunlight. I hate the perpetual greyness of it all (although today is of one of those bright, crisp, winter days. I don't mind those so much). And whilst in November and December there's all the fun and joy and fairy lights that Christmas brings, January can be a bit, well, bleak.
But not this year. Not for me anyway. I don't know what's changed, but this year I've turned into one one of those annoying positive people who is loving the fresh start and opportunities the new year brings. I even have a new diary and planner to get me through the year!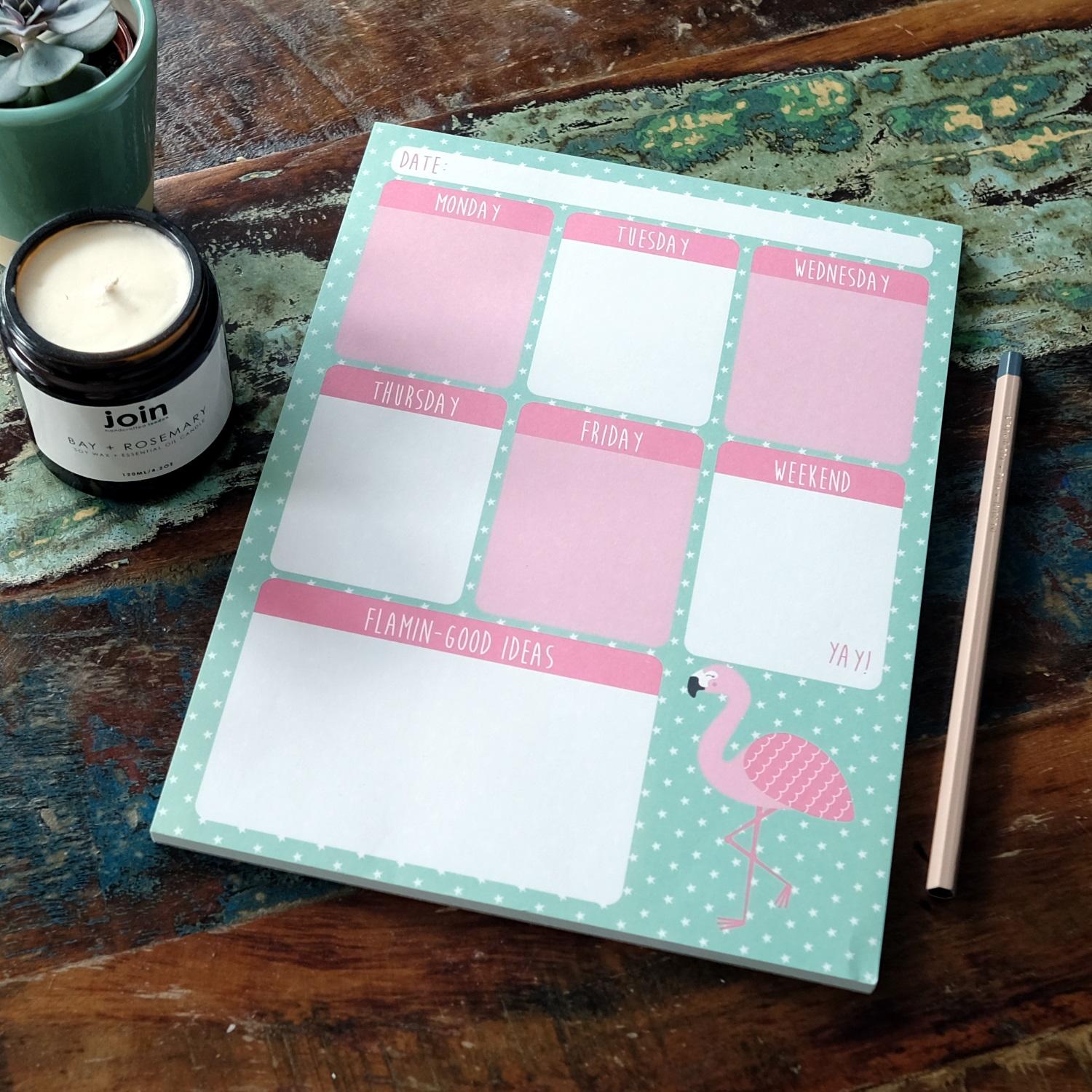 I think it's because I'm now in year two of running this little biz. So a lot of the nervousness and uncertainty I had last year has gone. It's undoubtedly in part due to the fact that I met my financial targets for year one, which I guess plays a part in the less nervous thing, but also gives me confidence that I can make a success out of this dream of mine. And it's also because I've decided that the number one priority for January is to be kind to myself. So yes, I have set myself some goals for 2019 (less harsh than resolutions I always think), but I've also told myself there's no rush to meet them. And yes, I am attempting to eat healthier and drink less, but I am treating myself to a little chocolatey treat most nights (hello Lindor mint), and I haven't ruled out the occasional trip to the pub.
And so for the first time ever, I'm almost at the end of January and I'm enjoying it! I'm doing a job I've dreamed of doing for years. I'm making the most of the cold nights, by working through various Netflix shows, snuggled under a blanket with Mr Albert & Moo and Winston, and eating aforementioned chocolate treats. And I'm spending my weekends taking long wintery walks in the woods, sitting by open fires in pubs, and seeing friends and family.
I'm also excited about what 2019 might bring for Albert & Moo. Last year was very much about getting the operational stuff right. It was about managing finances, finding suppliers, working out what stock to hold, and working on the technical side of the website. This year I get to focus more on the fun stuff. I'm determined to find a more consistent brand look, across the website, emails and social channels. I'm also planning to really invest time into improving my photography. I received a new camera for Christmas, and I'm already enjoying playing around with it, and learning what it can do. I also want to learn how to edit my photographs using Photoshop. This is something I have wanted to do for a few years now, but it's always been bottom of my list. This year it's at the top.
I plan on getting a lot more press this year. This is something I started working on during the second half of last year and I'm already starting to see the results. My products have already appeared in national publications such as the Sunday Express S Magazine and Bella, this year I want to be featured more in the interiors mags, and this week already I've had one of my favourite plant pots feature in the March issue of Style At Home.
And then there's this blog. I WILL post more often. Twice a month. At least.... We'll see how well that's going in a few months!