You may recall six months ago, on Albert & Moo's first birthday, I posted this, which mentioned we'd been trying to move house for the best part of a year. We'd lost two houses, and were wondering of we'd ever get to move house. Because much as I love the little flat I've called home for seven years, we have definitely out grown it and we desperately need more space (that I will probably just fill with plants...). Well, on Friday we finally completed on house number three! It's in an area we really like - half way between houses one and two in fact, and just a twenty minute walk from where we live now. It's a lovely Victorian terrace, which is what I had my heart set on (house number two was a thirties semi, which whilst very spacious and practical, was never a house I'd have loved). It also needs a lot of work. And I mean, a lot.
It's an ex-student house, and hasn't really been touched in the last twenty or thirty years. Every room needs stripping back, and redoing, There's some damp issues to deal with. The bathroom is pretty horrific. The kitchen is what you would probably class as basic. In all honesty, of all the hundreds and hundreds of houses we looked at last year, this was probably one of the worst.
And yet, as soon as we walked in, we knew this was the one. Despite the fact it had been empty for several months. Despite the hideous carpets. Despite the awful ceiling tiles. Despite the wood chip wallpaper. Despite the jungle of a garden. Despite an awful lot of things that had clearly put every other buyer off, we could see the potential. Even on a grim December Saturday, the house was lovely and bright. Aside from the 70s monstrosity covering the fireplace in the living room, there were original fireplaces everywhere else. And even if it's not a huge house, the rooms have perfect proportions. Good bones, as they say.
It's been a bit of a roller coaster getting to this point, which I won't dwell on. But we've spent the last five months not really believing we'd be here today. But here we finally are, and I am so excited about getting started on making this rather unloved house, a very much loved home. Below are some pics of how it looks now, together with some ideas of what I have planned. I'm sure I'll be keeping you in the loop as and when we tackle each room!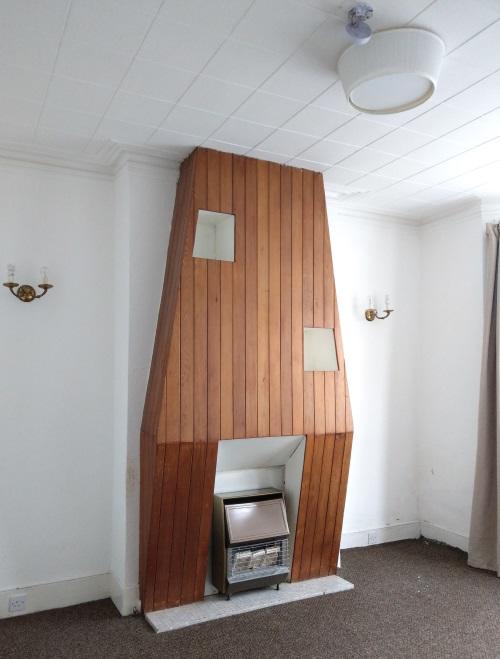 The front living room with its feature fireplace! This will be coming out, we'll reinstate a Victorian fireplace (I'm actually keeping everything crossed there's something behind here...). The walls will be going dark, and I'm toying with the idea of using an Anna Hayman wallpaper, in black and gold. The problem will be deciding which one, they're all so beautiful.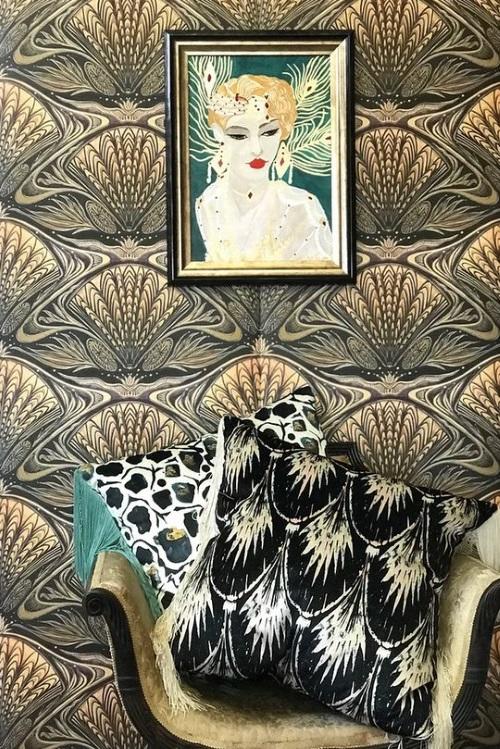 Next door is the dining room, which leads straight onto the kitchen. We're not going to touch these two rooms initially, we plan on living with it for a few months and then deciding how to change these two rooms. We love the idea of a side return extension, but this is expensive, and the kitchen is a pretty good size already. Whatever we do we'll incorporate a semi-open plan layout, and most likely use the dining room as a second living room, with a dining area in the kitchen. I've pretty much already planned how the kitchen will look - monochrome and a touch industrial. In the dining room/second living room I have my heart set on a kind of kitsch 50s/60s vibe and will almost certainly use the Babylon wallpaper by House of Hackey.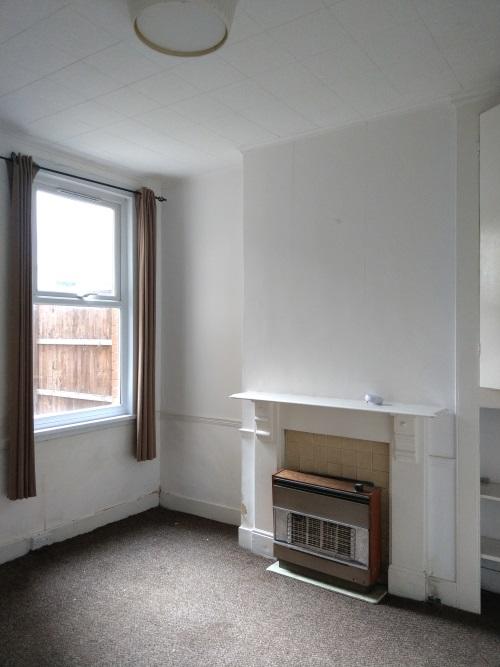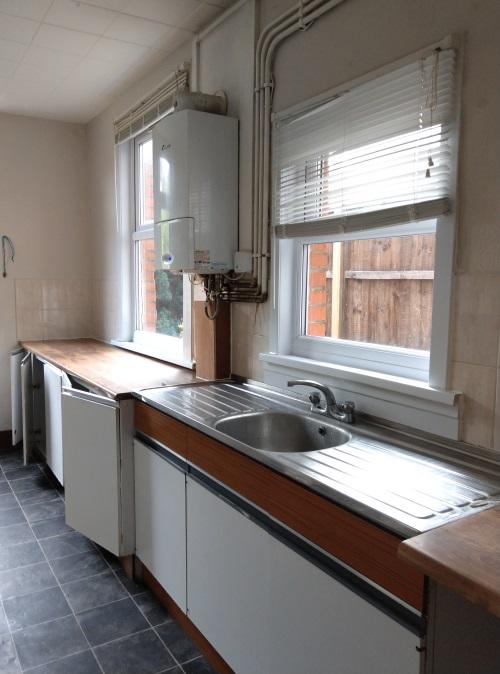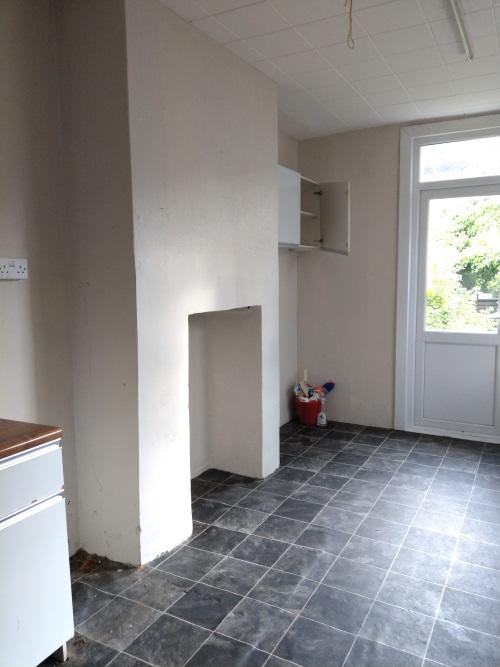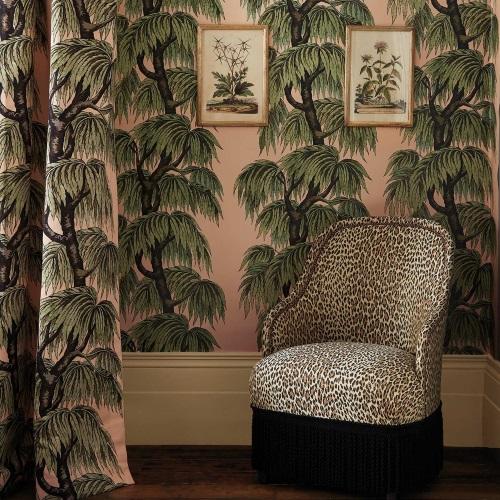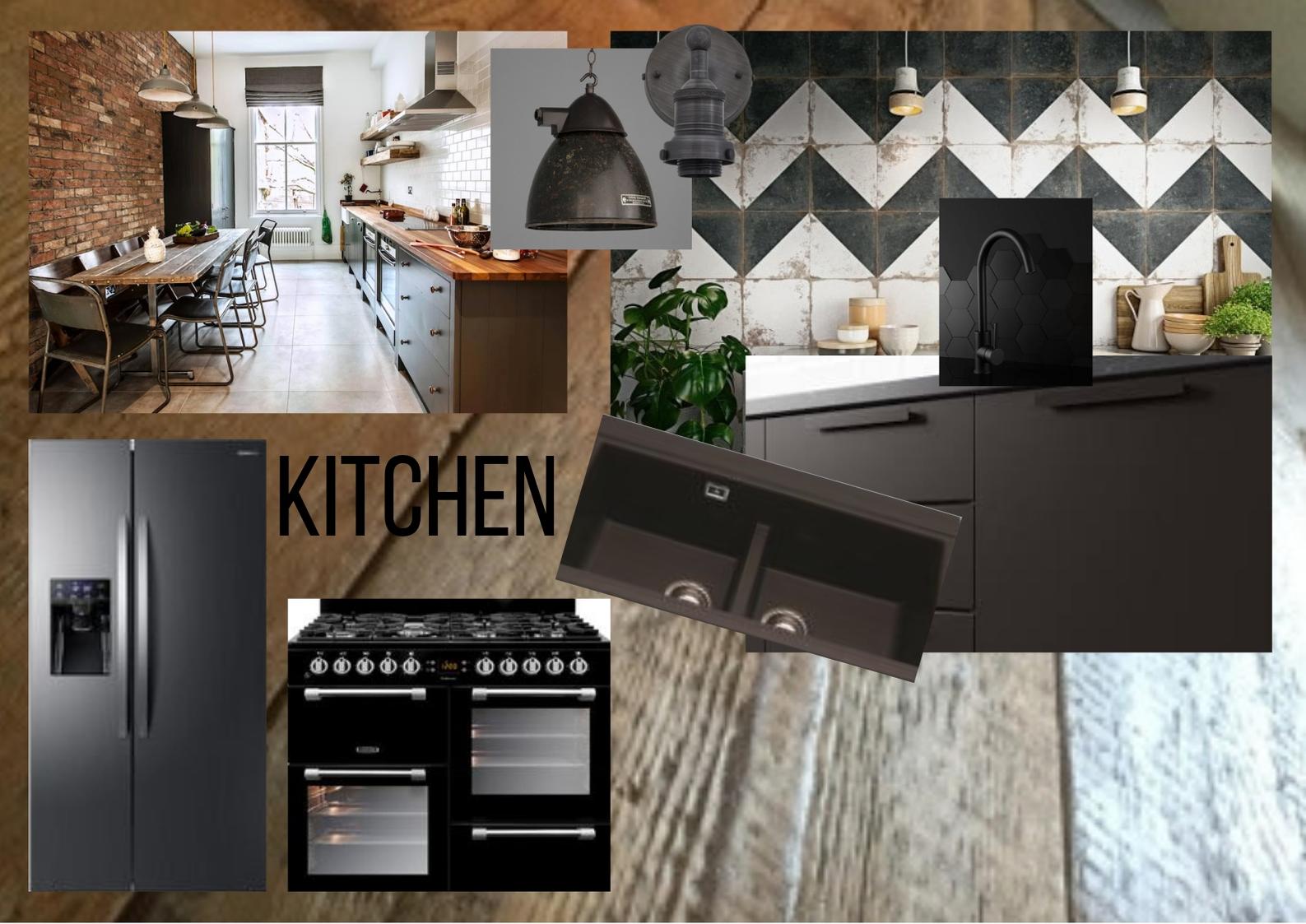 Upstairs is three double bedrooms, all with the original fireplaces. I haven't really thought about these too much, other than there will be black woodwork throughout and I'll probably go dark in my bedroom. And then there's the bathroom, which is so tiny, and so awful, I'm not going to show you, but here are the two options for the design instead. I'm either going for green and brass, or monochrome, I just can't decide which!