Long before setting up Albert & Moo I was always a big fan of shopping small, or shopping local. I would much prefer to spend my hard-earned cash with local companies or small, indie brands than the big guys. I read somewhere once that for every pound you spend with an indie brand, a much higher percentage of that goes back into the local economy (often other small, family run businesses) than when you spend it at a big chain (which presumably just lines shareholders pockets). Now that I am one of the small indie brands, I try and exclusively shop with independent companies, particularly when it comes to fashion and homeware products. And always when buying gifts for other people. It's a much nicer experience, not only finding a unique product, but knowing that you've made somebody do a little happy dance (I can vouch that we do indeed do a happy dance when you order from us indie stores. You don't get that at Tesco do you?!)
It seems loads of you feel the same, and there has been a real upsurge in the amount of small indie stores popping up both on our high streets and online in recent years. One of my favourite things about social sites such as Instagram and Pinterest is discovering cool homeware items and realising they're stocked by an even cooler independent stores.
Rather than keep these to myself, I thought I'd share the love and start a new series on the blog. Every month (or so...) I'll pick five of my favourite homeware of gift items from five small independent home and lifestyle brands. I'll be picking a current trend and then doing some virtual shopping on your behalf!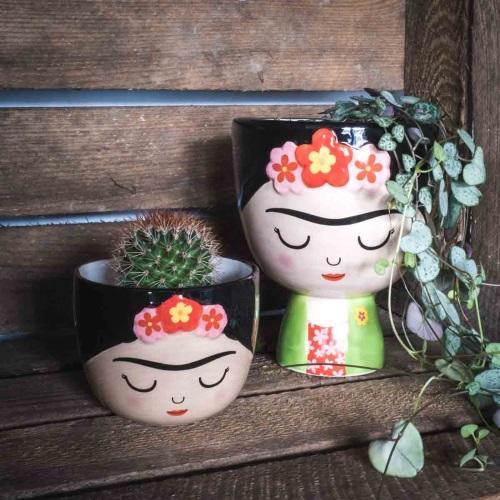 This week, following the great reaction to the new Frida plant pots that I added to the site yesterday, I thought Frida Kahlo items would be a great trend to start with. The Mexican artist has long been something of an icon in the art world, but recently, and especially following the exhibition at the V&A last summer, she's really captured the imagination of, well, everyone. Now with her trademark folksy style, Frida's face can be seen adorned on all sorts of products.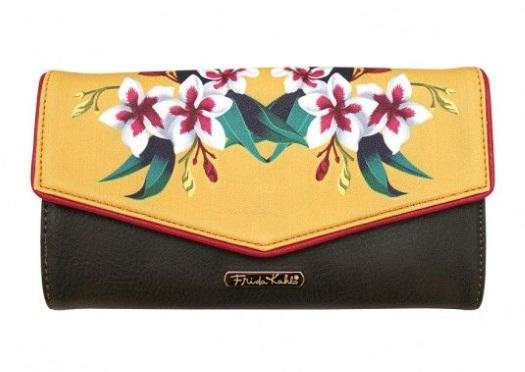 First up is this rather fabulous Frida inspired purse/clutch by House of Disaster. It's made from faux leather, so that's the eco-credentials ticked, and it's black and yellow colour way, together with the Frida inspired flowers makes it perfect for summer. It can be purchased from Bluebelle & Co, a Brighton based indie store.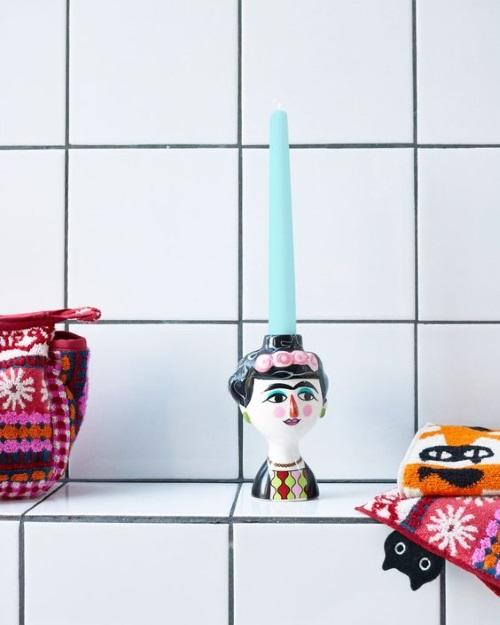 Next up is this rather fabulous candle holder. Now we may have cheated slightly with this one, since it's not actually Frida. It's a lady called Marisol, and it's by illustrator Ingela P Arrhenius. But it does have a very Frida-esque vibe to it, with the black hair, pink flowers and rosy cheeks, You can buy it from Manchester based store Okla.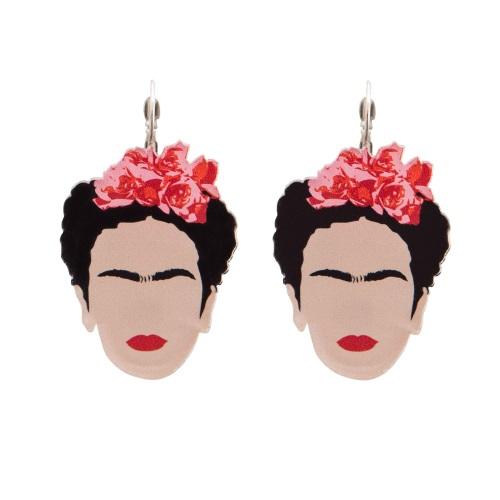 Favourite item of jewellery? For me it's an earring (or a pair of, usually). Whilst I love a necklace, and wear one most days, there's something about a really cool, preferably large and dangly pair of earrings that really makes you feel a bit special. I'm pretty smitten by these earrings then. Frida Kahlo acrylic earrings from Baltic Shop, a really great art gallery and shop in Gateshead.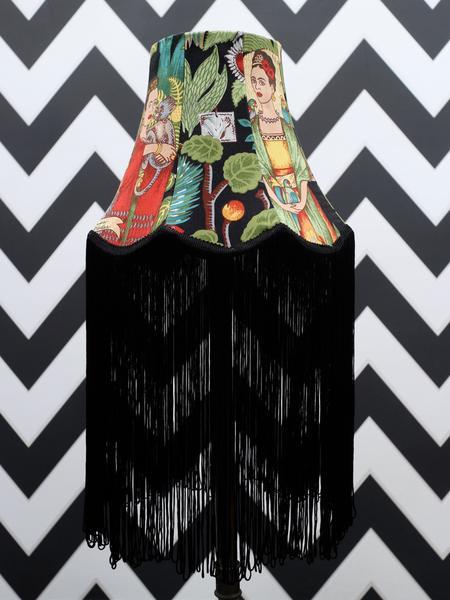 Name a trend almost as popular as Frida? Tassels. Tassels are going to be huge this year. I've seen some pretty great tasseled homeware items recently (there's the next indie shop theme sorted...), but none better than on a lampshade. There is so much to love about this lampshade. The really, slightly OTT, long tassels for a start. The black colourway. And the beautiful, folksy Frida print for thirds. It's also currently half price, which makes it an abolute winner in my eyes. The Frida Kahlo tassel lampshade is by Brighton based Corpo Santo.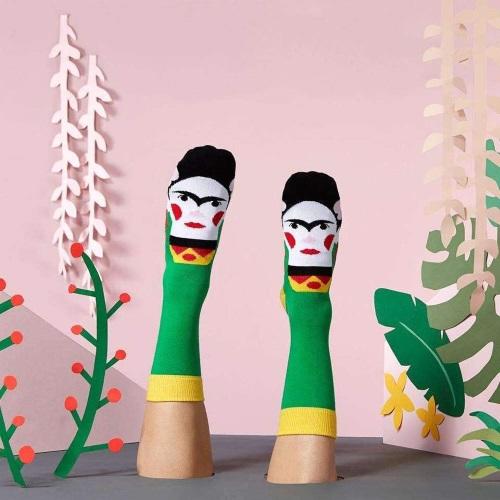 Last up is these wonderful green, Frida Callus (who doesn't love a sock pun?) socks. Everyone needs socks, so why not wear socks that will turn your feet into Frida Kahlo?! These are from Chatty Feet, who specialise in turning celebs into socks.