Succulent Plant - Two Sizes
Succulent Plant - Two Sizes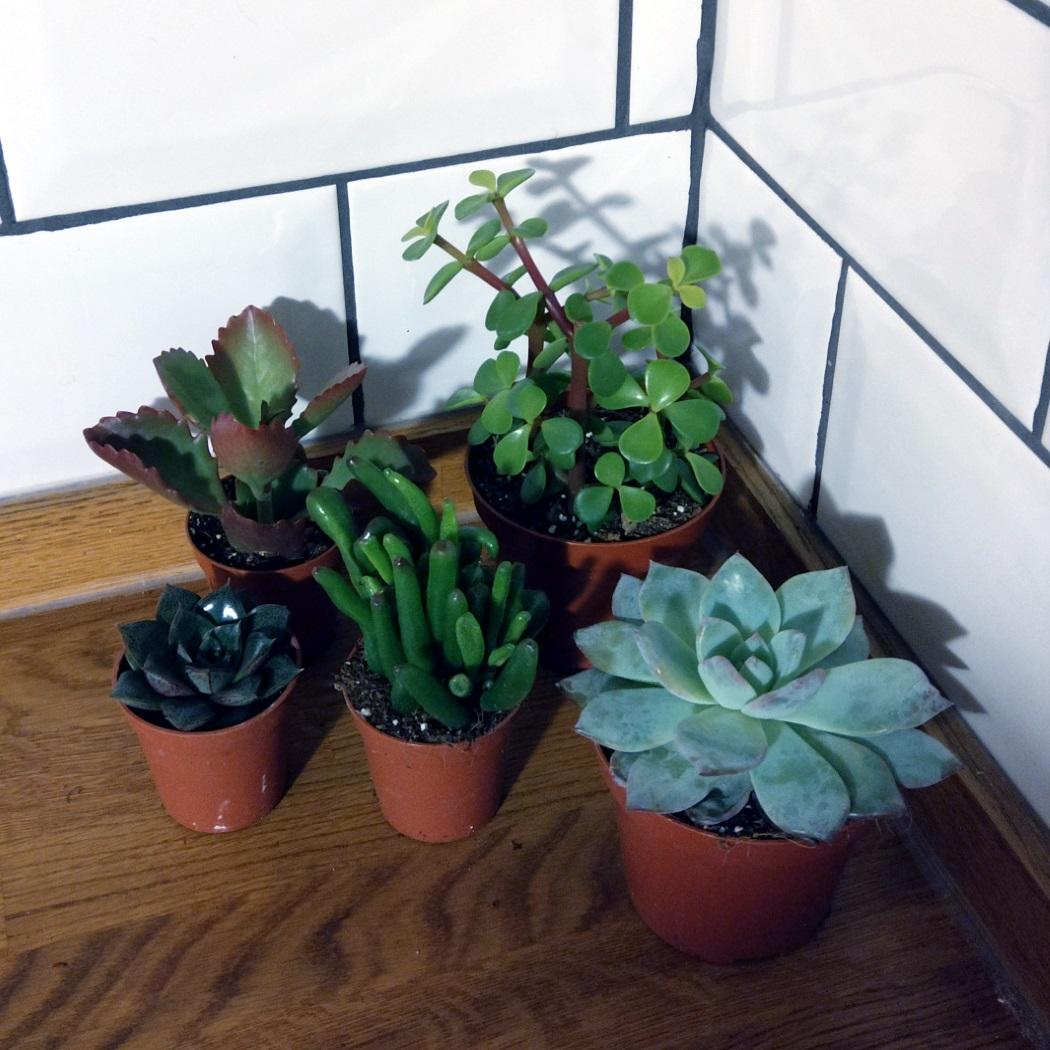 Hover over the image to zoom
Succulent Plant - Two Sizes
Description

Delivery

Returns
Much like their spikier cousins, the cacti, succulents are really on trend at the moment, and we love them for many reasons. They're incredibly low maintenance, requiring you to remember to water them only occasionally. Generally they're fairly small, and so can be added to tight spaces (and most varieties are pretty slow growing, so they won't outgrow their space too quickly like some other plants do). They also come in a variety of different shapes and textures, with each succulent seeming to have its own personality.

Our succulents are perfect for all the above reasons, but best of all, they're all slightly different, so the look (and personality) of yours will be a great surprise. We're sure you'll love it regardless though.

The succulents are available in two sizes and the price is for one plant only.
Order by midnight on Tuesday 18th December for pre-Christmas delivery (UK only).
Standard delivery within the UK Mainland is £3.50 and takes 3-6 working days. Delivery to all other UK locations takes up to 8 working days. All UK orders above £50.00 qualify for free delivery. For small items that will fit inside an A4 envelope or jiffy bag, postage is just £1.
An express tracked service is available at £6.50, taking 1-2 working days.
We also offer free local delivery - please enter code SE15 within the SE15, SE16, SE22, SE4 or SE14 post codes.
Most items can be delivered outside of the UK (not plants). Delivery to Europe is £8.50 and usually arrives within 4-8 working days. For Rest of World, it's £12.50 and takes up to 12 working days.
We want you to be delighted with your order, but if for any reason you are not then you can return your order to us within 30 days for a full refund. Please send to:
Albert & Moo Returns
Unit 18 Rotherhithe Business Estate
Rotherhithe New Road
London
SE16 3EH
Unless your items are broken or faulty, you will be liable for the return costs to us. Please email us if there is a problem with your order and we will advise you further.