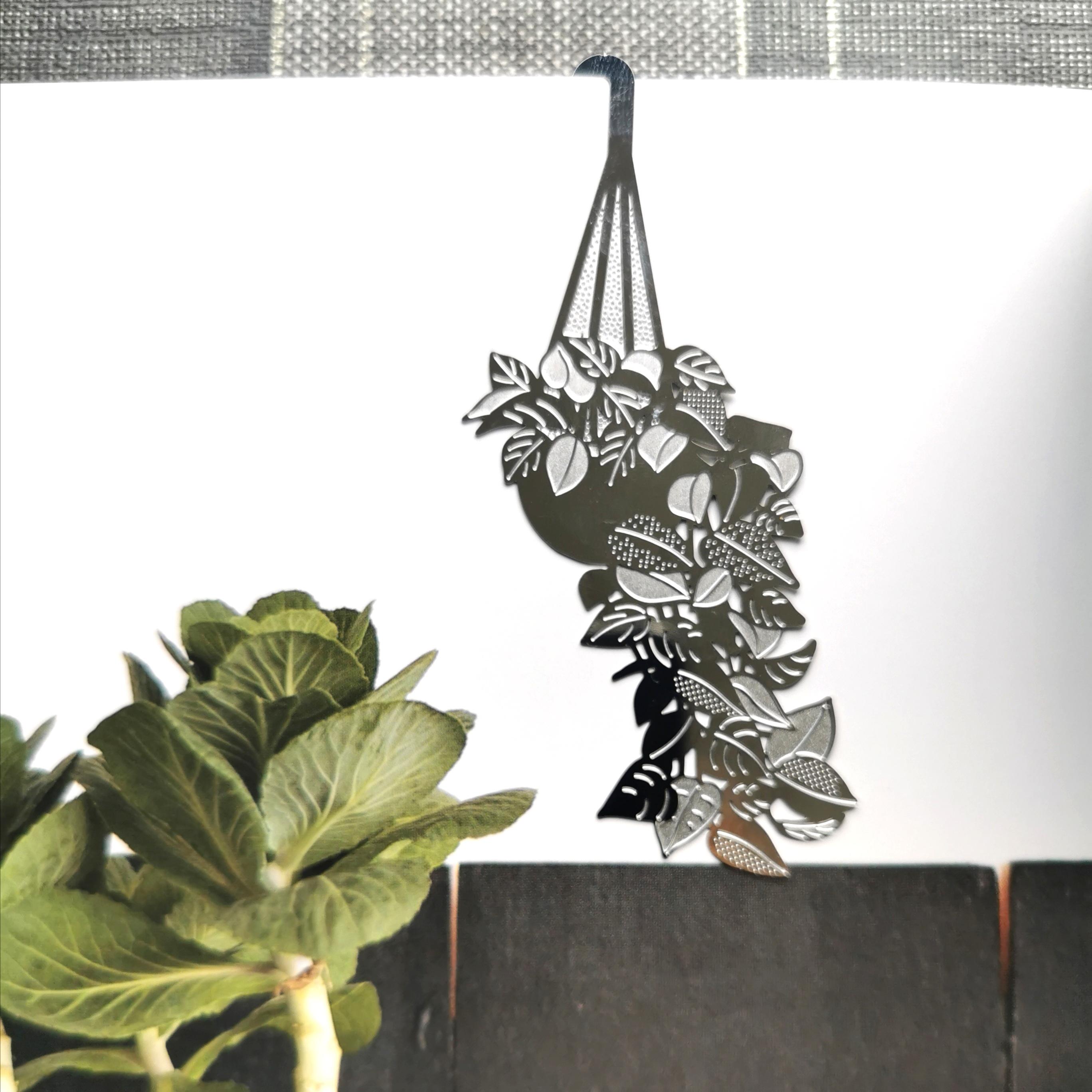 Hover over the image to zoom
Golden Pothos Bookmark
Description

Delivery

Returns

Reviews
We've talked at some length about one of our great loves, plants. You already know that about us. But did you know we're also massive bookworms? It all started with Roald Dahl's 'James & the Giant Peach' aged six, and we've been hooked ever since.
But we're busy people, and unless we're pulling a sickie (don't tell anyone) and staying in bed all day, we never get time to read a whole book in one sitting anymore. Which means we need something to keep our page in whatever book we're reading. Business cards, post cards and old receipts are all quite good, although they do have a habit of slipping out of the book and getting lost. And then you have to re-read the same bits again and again until you find the bit you last read.
The solution to this? This completely amazing metal houseplant bookmark. Not only is it incredibly stylish, it clips onto the pages in your book and won't fall out. It's pretty much the perfect gift for any other plant obsessed bookworms out there!
The golden pothos bookmark is by fellow South East London based design studio Another Studio and is made from stainless steel.
This item is eligible for £1.50 small item delivery.
COVID-19 Delivery Update: We're currently dispatching twice weekly with orders usually being dispatched within 2-4 working days. Most orders are arriving within 3-6 (working) days of being dispatched, however we advise allowing at least 10 working days. Express delivery is not currently available, however if you are buying a gift and need it to arrive by a certain date please email us - we can usually assist. You can read our full Covid-19 Update here.
Standard delivery within the UK Mainland is £4. Orders usually arrive in 3-5 working days (but can take longer during busy periods). Delivery to all other UK locations can take an extra 1-2 days. All UK orders above £75.00 qualify for free delivery. For small items (cards, tea towels etc) that can be sent as a large letter, postage is just £1.50.
We also offer free local delivery - please enter code SE15 within the SE15, SE16, SE4 or SE14 post codes.
We have temporarily stopped shipping internationally.
We want you to be delighted with your order, but if for any reason you are not then you can return your order to us within 30 days of receipt for a full refund. Please send to:
Albert & Moo
44 Manwood Road
London
SE4 1AD
Unless your items are broken or faulty, you will be liable for the return costs to us. If your product has arrived damaged please send us a photo via email to info@albertandmoo.com and we will advise you further.