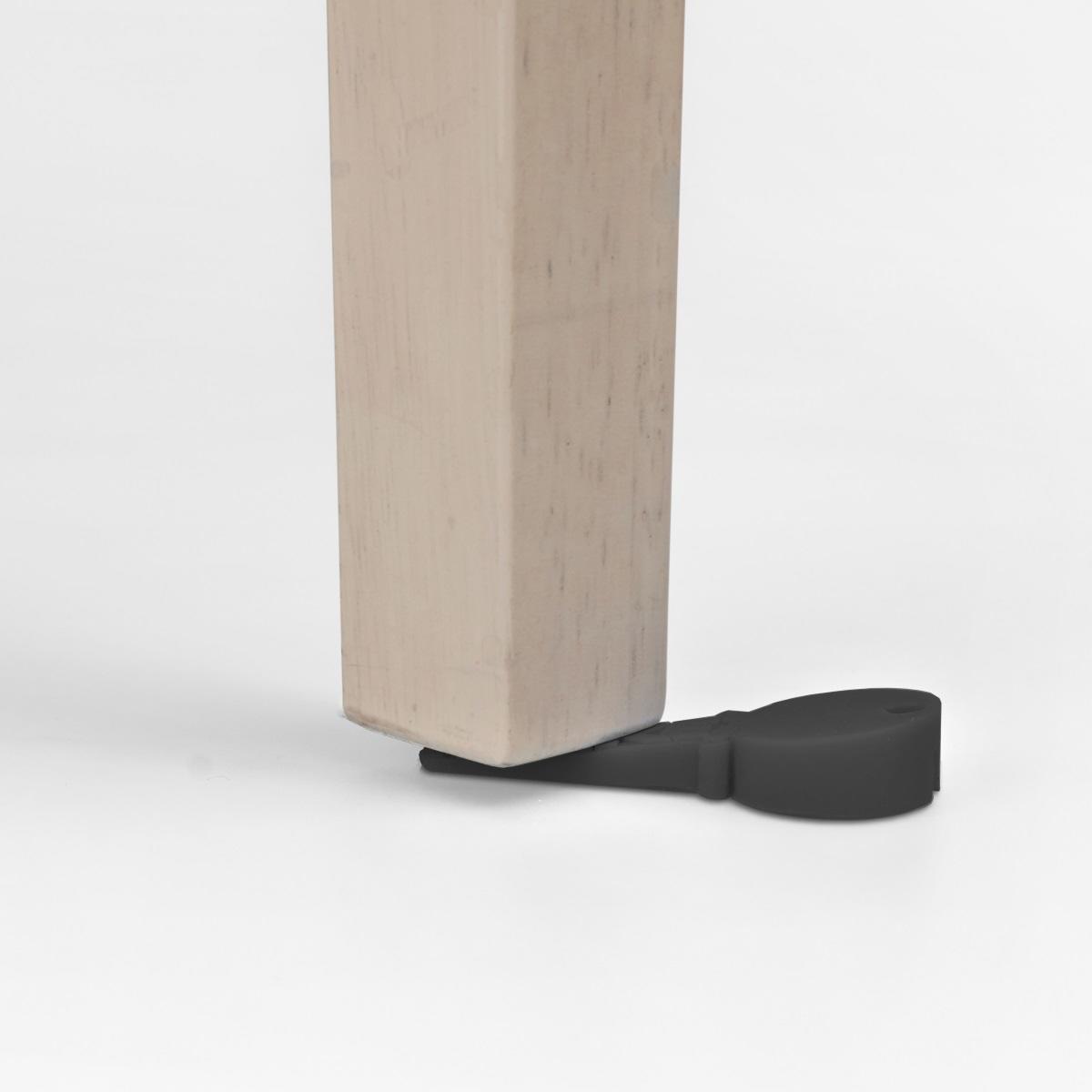 Hover over the image to zoom
Wonkey Keyring
Description

Delivery

Returns

Reviews
You know when you go to your favourite pub on a Friday evening and it's really, really busy? And you buy your drinks at the bar, and survey the room, only to realise that it's so busy, there's no tables, and all the good standing spots are taken? And then over in the far corner you spot some people leaving, and so you wind your way through, and bag the cosiest spot in the room? And feeling a bit smug, you put your full drinks down on the table, only for the table to wobble alarmingly, throwing half of your hard earned drinks everywhere? And then you sit there for the rest of the night forgetting about the wobbly table, so drinks go flying every time one of you puts your elbow on the table? Annoying isn't it?
Well, with wonkey in your life, this is set to change, Simply unclip the subtle, but stylish rubber key ring from your keys, pop it under whichever table leg is causing the wobble, and voila. A happy Friday evening ensues.
The best five pounds you'll ever spend, surely?
Wonkey measures 11 by 3 cm and is made from silicone with a nickel plated dog clip and key ring.
COVID-19 Delivery Update: We're currently dispatching twice weekly with orders usually being dispatched within 2-4 working days. Most orders are arriving within 3-6 (working) days of being dispatched, however we advise allowing at least 10 working days. Express delivery is not currently available, however if you are buying a gift and need it to arrive by a certain date please email us - we can usually assist. You can read our full Covid-19 Update here.
Standard delivery within the UK Mainland is £4. Orders usually arrive in 3-5 working days (but can take longer during busy periods). Delivery to all other UK locations can take an extra 1-2 days. All UK orders above £75.00 qualify for free delivery. For small items (cards, tea towels etc) that can be sent as a large letter, postage is just £1.50.
We also offer free local delivery - please enter code SE15 within the SE15, SE16, SE4 or SE14 post codes.
We have temporarily stopped shipping internationally.
We want you to be delighted with your order, but if for any reason you are not then you can return your order to us within 30 days of receipt for a full refund. Please send to:
Albert & Moo
44 Manwood Road
London
SE4 1AD
Unless your items are broken or faulty, you will be liable for the return costs to us. If your product has arrived damaged please send us a photo via email to info@albertandmoo.com and we will advise you further.