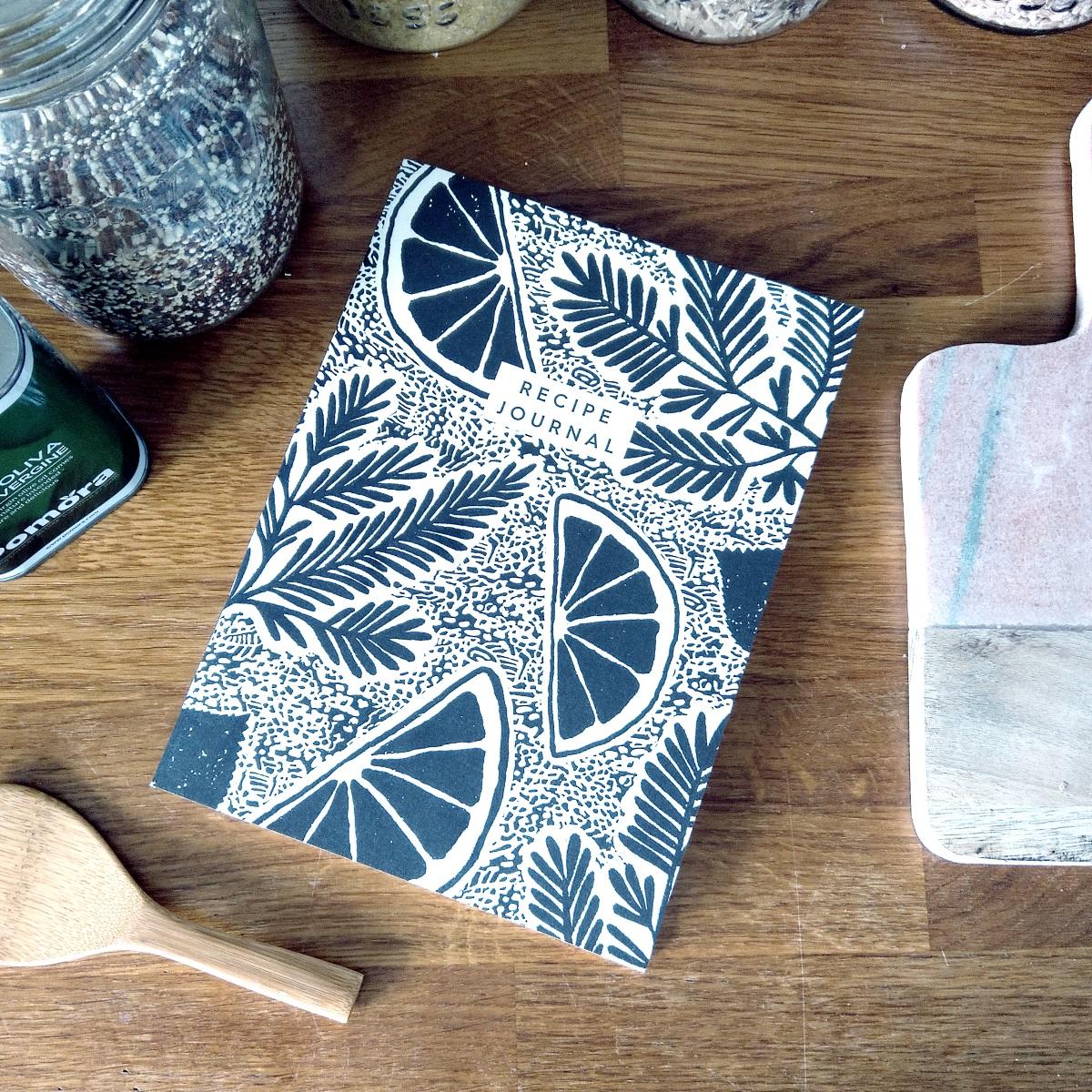 Hover over the image to zoom
Recipe Journal
Description

Delivery

Returns

Reviews
Studio Wald is a small UK based design studio specialising in paper products. Their designs typically fit into two categories - botanical and monochrome. Which is handy, since they're two of our favourite interior styles.
Now as you know, interiors and plants are major passions of ours, but you probably didn't know we also really love to cook. After a Sunday pottering about at home, rearranging cushions and giving our plants some love, we enjoy nothing better than locking ourselves in the kitchen, radio on, a glass of wine in hand, rustling up something delicious to eat.
We really love to try out new recipes, but find keeping track of the ones we've tried and love gets tricky, so we thought this recipe journal was a rather lovely idea. It contains 52 pages with room for both ingredients lists and the method, plus the size allows recipes torn from magazines to be kept neatly inside too.
Plus, it looks gorgeous, with a monochrome rosemary and lemon litho printed design on the cover. The recipe journal measures 22 x 16cm, the cover is printed on 350gsm FSC certified cream paper, while the pages are 115gsm recycled natural white paper. It's been printed and finished in the UK.
This item is eligible for £1.50 small item delivery.
COVID-19 Delivery Update: We're currently dispatching twice weekly with delivery times being more or less back to normal within the UK. Most orders are now arriving within 3-5 (working) days. Express delivery is not currently available, however if you are buying a gift and need it to arrive by a certain date please email us - we can usually assist. International orders may still be subject to some delays. You can read our full Covid-19 Update here.
Standard delivery within the UK Mainland is £4. Orders usually arrive in 3-5 working days (but can take longer during busy periods). Delivery to all other UK locations can take an extra 1-2 days. All UK orders above £50.00 qualify for free delivery. For small items (cards, tea towels etc) that can be sent as a large letter, postage is just £1.50.
We also offer free local delivery - please enter code SE15 within the SE15, SE16, SE4 or SE14 post codes.
Most items can be delivered outside of the UK (not plants). Delivery to Europe is £10 and usually arrives within 4-8 working days. For Rest of World, it's £15 and takes up to 12 working days.
We want you to be delighted with your order, but if for any reason you are not then you can return your order to us within 30 days of receipt for a full refund. Please send to:
Albert & Moo
Studio 503
Peckham Levels
95A Rye Lane
London
SE15 4ST
Unless your items are broken or faulty, you will be liable for the return costs to us. If your product has arrived damaged please send us a photo via email to info@albertandmoo.com and we will advise you further.